Debunking myths about dementia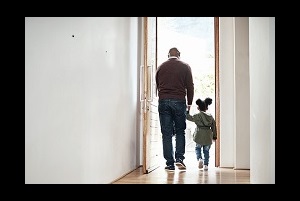 Posted 29 June 2021 by Fallon Health
By Heather Dobbert, M.S.W, LICSW, CDP
When the topic of dementia comes up, people often feel uncomfortable, upset and fearful. Some talk about it in low tones, as quietly as they would a shameful secret. Some don't want to talk about it at all. Or they may refuse to acknowledge that it could be affecting them or someone they care about.
Some of these feelings reflect the way dementia is seen in the wider culture. A study published in BMC Geriatrics in November 2020 analyzed how movies, TV, books, news, social media and language depict the disease. "Feelings commonly associated with dementia were fear, shame, compassion and guilt, and depictions often resulted in a sense of social distance," the study found.
To reduce fear, stereotypes, shame and stigma, we need to talk about dementia more openly, despite the sensitivity and difficulty of doing so. Then we can begin to clarify the frequently misunderstood aspects of dementia and debunk the myths that surround it.
While every person living with dementia has a unique experience, I hear certain myths repeated over and over as I work with family caregivers and their loved ones in my role as a memory specialist. Here are a few of the more common ones—and the truth behind them.
Myth: If someone has symptoms of dementia, family members need to take over decision-making immediately
Fact: People living with cognitive changes should be actively involved in decisions about their life, for as long as possible.
It's important for a person to have a sense of autonomy, even when they're experiencing changes related to dementia. If your loved one is in the early stages of dementia and has only mild symptoms, it's a good time to start talking about wishes for future care and lifestyle. You can provide support and guidance, while at the same time encouraging your loved one to be actively involved in making daily choices and planning for a future likely to include more advanced cognitive decline.
While you may be providing limited help as a care partner for now, it's likely that your loved one will need more care in the future. Formalizing caregiving arrangements with appropriate legal documentation can help protect you and your loved one, as well as other family members.
In middle and later stages of illness, your loved one will need the more extensive support of a caregiver, rather than care partner. Although a person living with dementia may remain involved in their own care in some ways, the caregiver takes the lead. Changes in the person's judgment and behavior will require greater caregiver supervision and support.
Myth: Family members should take away the car keys at the first sign of dementia
Fact: A person with memory problems may be able to continue many everyday activities—including driving safely.
While someone living with mild memory loss or dementia may be unable to remember names and appointments, they may still be able to be successful with involved activities, such as driving a car, at least for a while. You need to be aware of the signs that it may be time to stop driving. Monitor driving skills frequently to ensure the safety of your loved one—and that of every other driver on the road.
Have open and honest conversations with your loved one about driving. Involve other family members, friends and health care providers to lessen the stress of the discussions.
Myth: Someone with dementia can't be left alone
Fact: The amount of supervision necessary for a person living with mild cognitive impairment or dementia varies widely.
No two people living with a memory problem or dementia have the same experience. With proper supportive resources, people may be able to live alone safely for quite a long time. Stay aware of how the disease is progressing. If you see any of these warning signs, it may be time to consider not leaving your loved one alone:
Shows confusion under stress.


Can't recognize and respond appropriately to unexpected or dangerous situations. For example, how would they react if a stranger came to the door or if there were a fire?


Has difficulty using a phone and may be unable to call for help.


Wanders or becomes disoriented in new situations.


Becomes anxious or agitated if alone for an extended period.
Myth: People experiencing dementia can't continue living at home with their families
Fact: Sometimes living with family is the best choice for people experiencing cognitive change. Sometimes it's not.
Each family is different, just as every person experiencing dementia is different. In some situations, living with family is a great solution. It may provide much-needed structure and support for the person living with dementia. Other families have circumstances that make this difficult or impossible. At some point, choosing a nursing home may be necessary. The thing to remember is that no single decision is universally correct. The initial decision may need to be revisited as dementia progresses.
If you do have your loved one move in with you, consider how you can involve family and friends in caregiving. While you may feel like your need for help is obvious, others may not recognize the challenges you're coping with. Also consider hiring professional caregiving help. Bringing in more resources for your loved one can help support your caregiving efforts—and help you avoid caregiver burnout.
Myth: You can't communicate with someone who has dementia
Fact: People living with dementia continue to have the ability to engage with others and experience emotional connections.
Connection remains possible throughout all stages of memory loss and dementia. If your loved one's behavior seems puzzling to you, keep in mind that people with dementia often see their surroundings differently and may find cause for alarm where you see nothing threatening. Try to meet them where they are. Avoid forcing them to comply with a reality they're no longer experiencing. Keep in mind that, even if your loved one doesn't understand your words, your tone of voice and body language convey a lot of information. Your loved one may respond to those nonverbal cues longer than what you say.
Check out the book Learning to Speak Alzheimer's by Joanne Koenig-Coste for more information on maintaining connection with your loved one, even as their experience of the world changes. You may also be able to use music in different ways to connect with your loved one.
Opening up to friends and family
With so many myths and misunderstandings about dementia, it's easy to understand why many caregivers don't let others know about their loved one's cognitive changes and growing care needs. Yet talking more freely about dementia can help reduce the stigma experienced by the person with dementia as well as their caregivers. You may find that other people you know have had similar experiences and can provide you and your loved one with insight, empathy and support you didn't expect to have.
Heather Dobbert is a Memory Specialist and Behavioral Health Case Manager for Fallon Health. She provides complimentary consultations to Fallon members and their loved ones through the Care Consultation Program of the Alzheimer's Association (Massachusetts/New Hampshire chapter). Call the 24/7 Alzheimer's Association Helpline at 1-800-272-3900 (TRS 711) for information or to request a consultation.
Get more tips
Subscribe to the Caregiver Connection and get a free guide for caregivers of older adults.



Take the next step
Our customized care programs focus on keeping older adults at home while also supporting you, the caregiver.


Add your comment