Overcoming the difficulties of social distancing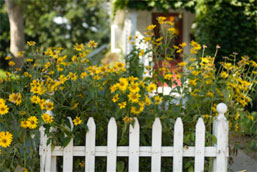 Posted 13 May 2020 by Fallon Health
This coronavirus (COVID-19) pandemic is unlike anything we've experienced in this country for a century. And it has created complications and fears that few families ever imagined they'd be dealing with as they care for the older adults in their lives.
Family caregivers and all types of health care professionals have had to drastically change their routines and expectations during this time of "social distancing"—staying home (except for necessary trips to pharmacies, grocery stores and medical facilities) and keeping six feet away from those outside our family unit.
It's been stressful and unsettling. While older adults are more likely to face serious health consequences from COVID-19, everyone—regardless of age, income or home environment—has been affected. If you're a family caregiver who was already experiencing difficult circumstances, the burden of social distancing can feel particularly heavy. It's important to your own health and well-being to find ways, no matter how small, to lighten it.
Dealing with ongoing restrictions
While I wish we could bring our lives back to normal quickly, we'll most likely need to continue the precautions and physical distancing we've put in place for much longer. If you're separated from a loved one who is hospitalized or living in a nursing home or other care facility, your ability to connect may rely on phone and video calls, an occasional glimpse from a window or simply faith in the professional care providers who are there in person.
If you're caring for someone at home (yours or theirs), you may be concerned about how to reduce potential exposures. I know some families are more comfortable providing care themselves instead of having home health aides come in. If you can continue to have help and respite at times, you may want to select just one person to meet those needs. Having a single designated helper limits the amount of exposure you, your loved one and others in the household have to the coronavirus.
While we've all been working to adapt to these changes, know that you're not alone if you're still finding it difficult. Many are finding it even harder now, after dealing with restrictions for a longer period of time.
Keep socializing with friends
Your social circle may have temporarily gotten smaller as you try to protect yourself and your loved one from this terrible virus, yet your friends can help you stay grounded through this time. Even though it takes extra energy to keep up with your friends while distancing measures are in place, please know that your effort is worth it!
Being connected to friends is important to your physical and mental health. Social interaction helps you manage the stress of these unusual circumstances. Stress can cause physical effects, such as headache, muscle tension, chest pain, fatigue, insomnia and upset stomach. And psychological effects, including anxiety, restlessness, lack of motivation, feelings of being overwhelmed, irritability/anger, sadness/depression and substance misuse.
One option you can try is simple. Call a friend so you have a chance to hear someone else's voice. Use Skype, FaceTime, Zoom, WhatsApp, whatever is accessible to you. I often give this advice as well:
Set up a video chat. Talk to fellow caregivers who understand what you're going through, but also connect with friends who can talk about topics that are fun and important to you both.


Play a game with someone on a mobile device or tablet.


Try Netflix Party, so you can text with someone while you're both watching the same movie—or just start the movie at the same time. Then you can text or have a voice call to communicate while watching.


Make a video diary. What are you doing during this time of social distancing? Keep a record of what this experience has been like for you by filming clips of your daily activities—or expressing your thoughts and observations directly. If you haven't done it before, this could be a good time to try something new.
If you don't have someone to talk to, or if you need more assistance than a friend can provide, contact a therapist or your primary care provider.
Give yourself a break
Your options for respite care may look different than they usually do. If you don't have someone who can help you, try to think creatively. One man I know provides full-time care for his wife, who has dementia and can't be left alone at all. Their son usually comes to visit and give his dad a break, but he can't come into the house while there's the possibility of exposing his mom to the coronavirus.
Their solution? When the husband needs to go grocery shopping, pick up a prescription or have a short break, he brings his wife in the car and meets their son in the parking lot. The son watches over his mom from outside the car while his dad takes a break and gets the errands done.
Do you have a family member or friend who could help you in a similar way? How can you involve them in caregiving and make your situation more manageable, even if only in a small way? Someone who has been supportive in the past or has made a general offer to help may not realize how much you need assistance—or they might feel unsure of how to approach you or whether their help could make a difference. This is a good time to reach out to ask directly.
Take care of yourself
Self-care is always important for caregivers. You need to maintain your own physical and psychological health so you can continue to care for your loved one. Here are some ideas you can try:
Practice mindfulness by taking time to recognize and appreciate what is happening now. This can help you "stay in the moment" instead of rushing and worrying about what comes next.


Take 10-minute breaks. Close your eyes and breathe deeply—or take a quick walk outside.


Limit your exposure to the news, social media and discussion of COVID-19. Constant focus on it can increase your stress.


Take your regular medications, and call your doctor if you have questions or health concerns. Many health providers are offering telehealth visits, so you can get needed care without leaving home.




Make time for activities you enjoy.
Keep in mind that it's normal to be anxious and worried during a disruptive health crisis. Please don't feel self-conscious about needing some extra support. We all do right now.
Get more tips
Subscribe to the Caregiver Connection and get a free toolkit for caregivers.



Take the next step
Our customized care programs focus on keeping older adults at home while also supporting you, the caregiver.


Add your comment