How to talk about problems with driving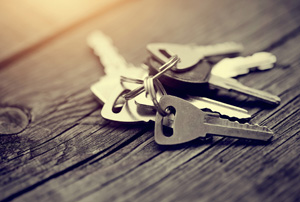 Posted 06 January 2020 by Fallon Health
Second of two parts about driving as we age. Read part one here.
In the movies, we often see the hero driving on a long open road—a symbol of being free and ready for adventure. In the real world, driving isn't just a symbol. It truly does give us independence.
With a valid license and a vehicle, we can decide where to go, how long we want to stay and who rides with us. We can turn on the heat, blast the AC or keep the windows open. We can plan elaborate routes or just go for a drive and see where the road takes us.
Fear of losing independence
Not being able to drive reduces the ability to make those choices and can lead to less independence. This loss often makes it difficult for the person who has to give up the keys—and for the one who has to ask someone else to stop driving. It's not an easy conversation. Even if your loved one agrees that their driving is a problem, they may be reluctant to say so.
Getting ready for the conversation
You'll want to prepare yourself in advance, if you've seen signs that it's time to talk about driving. Here are some ideas to think about before and during your conversation:
Stay calm and be respectful.



Set aside time to talk, so you don't feel rushed or distracted during the conversation.


Remain calm and even-tempered to avoid escalating what may already be an emotional and difficult conversation.


Use "I" statements when describing unsafe driving observations. For example, say "I noticed the dented bumper" rather than "You dented the bumper."


Allow time and space for your loved one to think about the information, both during and after the conversation.


Be prepared to continue the conversation at a later time.



Validate their emotions.



Handing over the keys isn't easy. Don't discount or oversimplify the feelings this may bring up for your loved one. Allow them space to identify and express those feelings. Anger, resistance, fear and sadness are all common.


Stay in the moment and be fully present while they express their emotion. Reflect their feelings back so they feel heard and understood.



Be prepared with alternatives. Even if your loved one isn't ready to hear your suggestions right away, they may appreciate your effort and be more receptive later.



Suggest a ride-sharing service such as Uber or Lyft, taxis or private transportation.


Talk about public transportation if it's available in their area. Bring schedules, fare information, maps and details about accessibility.


Find out if community service organizations and/or senior centers in your loved one's area have free or low-cost rides.


Check to see if your loved one's health insurer offers transportation to medical appointments or other locations like a grocery store or gym.


Discuss asking friends, neighbors or family members to help with transportation or take on responsibility for errands that your loved one wouldn't be able to do without a car.



Be patient, if that's safely possible.



This is a major life/lifestyle change. Acceptance will likely require more than one conversation. Allow time and space for your loved one to process your suggestions.


Unfortunately, patience may not be realistic. If your loved one's driving ability has deteriorated to the point that the situation is dangerous, it's important to take action quickly.
Look for and accept support from others
Conversations like these can be stressful for caregivers. You may feel guilty, sad or like "the bad guy," especially if your loved one is upset, hurt or angry. Reaching out to other people and organizations that can support you may help lessen your stress:
Contact your loved one's primary care provider and explain your concerns. A medical professional's opinion may carry weight with your loved one.


Consider a driving assessment program. A neutral third party's recommendations may be easier for your loved one to accept. Or there may be training or adaptive equipment that could help your loved one continue to drive.


Talk with a therapist or join a caregiver support group. Hearing about others' experiences can be encouraging and may provide you with a different perspective and new ideas.
Having some—or all—of these types of support can make a big difference when you're worried about someone's safety on the road. And as uncomfortable and awkward as it can be to start the conversation, it's better to speak up sooner rather than later, and prevent a possible crash or injury from becoming a reality.
Laura Roias, LICSW, is Manager of Behavioral Health for Fallon Health's NaviCare program.
Get more tips
Subscribe to the Caregiver Connection and get a free toolkit for caregivers.



Take the next step
Our customized care programs focus on keeping older adults at home while also supporting you, the caregiver.


Add your comment