Using FMLA to take time off for caregiving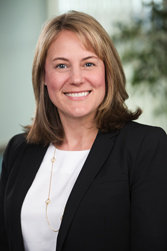 Posted 17 September 2018 by Fallon Health
If you're a Massachusetts caregiver, there's more help coming your way, in the form of a new state law that provides employees with paid family and medical leave. When the benefit becomes available on Jan. 1, 2021, Massachusetts will have one of the most generous family and medical leave policies in the country.
But that's still a ways off. Today, it's the federal Family and Medical Leave Act (FMLA) that Massachusetts caregivers need to turn to. If you have a family member—child, spouse or parent—with a serious health condition, you may want to consider using FMLA to get the time off you need to provide that care.
If the process is managed well and communication is good, FMLA can work well for you, your employer and the person you're caring for. I hope that the information here will help you determine whether you can take advantage of the flexibility and time it offers—and how it can help you.
Eligibility for FMLA
Until the statewide law is enacted, only larger companies and public institutions are required to provide FMLA benefits. You may be eligible to take FMLA leave from your job if these three requirements apply to you:
Work for a company that employs 50 or more people within a 75-mile radius (or for a local, state or federal government agency or school)


Have worked at least 1,250 hours for your employer in the last 12 months


Have worked for the employer for 12 months
If you work for a smaller company that isn't required to follow FMLA rules, it may be easier for your employer to accommodate some day-to-day flexibility—rather than a continuous multi-week leave. Talk with your manager or the person who handles human resources at your organization.
Getting started
The process of applying for FMLA leave is often company-specific. You may need to apply through your manager, your employer's HR department or the vendor they use. While you may have a good relationship with your direct manager and colleagues, you're not required to share details of your situation. And anyone who does see your paperwork should respect your confidentiality and privacy.
There are several important steps to take to start the process:
Contact your employer's HR department (you may be directed to a vendor used for FMLA leaves of absence).


Give notice of at least 30 days, or as much as possible if the leave isn't for something foreseeable.


Obtain certification from your loved one's physician and fill out required paperwork.


Speak to your employer about what pay options are (or aren't) available to you during leave. FMLA provides job protection, but it doesn't provide pay.


Collaborate with your direct manager as requested to determine what projects or work others will need to take on in your absence.
What you get from FMLA
You have a couple of options when you take a leave of absence through FMLA. You can take the time continuously to have up to 12 weeks of time off. Or you can take it on an intermittent basis—then you have 480 hours to work with.

The option you choose will depend on your personal caregiving situation. I had one employee take two months of consecutive time off to care for her dying father. But someone else may want to take occasional days to bring a parent or spouse to medical appointments. Or, if you're sharing caregiving responsibilities with others, you may want to take a specific day or days off each week to provide care.

Your job is protected under FMLA. Your employer must reinstate you to the same position or an equivalent one when you return.

However, while you're on leave, it's likely you won't receive your regular pay, since you won't be working. Pay during family and medical leaves varies based on the organization in which you work. Often, employees use vacation time to get paid during their leave. Since an employee taking leave to care for a family member is not personally sick, company sick time or short-term disability often doesn't apply.
What to expect
When you're requesting continuous or intermittent time off through FMLA, the more advance notice you give the better. That gives your manager more time to plan and readjust resources.
Understand that your absence, whether intermittent or continuous, can be a staffing challenge for your employer, especially for a business that runs lean. That's why it's important for you and your employer to remember that this is temporary. You're not quitting and leaving the company with a gap for long. You're asking for a leave precisely because you want to stay.
While you may choose to remain private about why you're taking time off, giving some context for your absence can be helpful in heading off resentment and misunderstanding.
If you're taking intermittent leave, make appointments at the beginning or end of the day if you can, so you minimize your time out of work when possible. Tell your HR contact you're doing this, so it's clear you're making a good faith effort at work, even though personal circumstances are difficult.
Being clear about your needs
I've found that employees sometimes hesitate to tell HR that they're caregivers and they'd like to use FMLA benefits. They worry that they'll be treated differently if they ask for time off to help their loved one, or they feel uncomfortable sharing information about their private life.
For those who feel that way, it can be tempting to use vacation time, personal days and sick days to get through a caregiving crisis. But those days run out quickly when you're caring for someone with serious health issues. There's also the potential that your vacation request could be denied.
When you request time through FMLA, you'd be guaranteed to get the time off you need. It's better to be up front about caregiving being your reason for needing time off. It's why the FLMA is there. It's for you.
Jill Lebow is Senior Vice President and Chief Human Resources Officer for Fallon Health.
Get more tips
Subscribe to the Caregiver Connection and get a free guide for caregivers.



Take the next step
Our customized care programs focus on keeping older adults at home while also supporting you, the caregiver.


Add your comment