Support for caregivers of people with dementia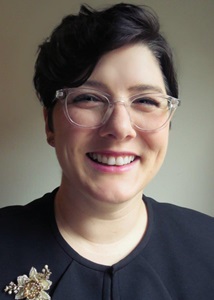 Posted 05 November 2017 by Fallon Health
By C. Grace Whiting
The theme for this November's National Family Caregivers Month is "Caregiving Around the Clock." That's a description that many caregivers can relate to, especially those caring for someone with dementia who needs constant supervision and assistance.
Balancing your own needs against those of the person for whom you're caring may feel like an impossible task—and an isolating one. It can seem like no one understands what you're going through.
But you're not alone. According to the Alzheimer's Association, as many as 15 million Americans provide unpaid care for people with dementia. In the last year, they provided an estimated 18.2 billion hours of care valued at over $230 billion. If projections are right, the number of people living with Alzheimer's will triple by 2050.
Those numbers don't lie. You—the unpaid friends and family who care for someone diagnosed with dementia—are truly the backbone of our health and long-term care systems.
Aiming to change the trajectory of Alzheimer's
For many people currently living with dementia, a cure may not come in time—a source of sadness, frustration and anger among those who care about them. If you're dealing with those feelings, I invite you to join in asking essential questions like these:
What are we doing as a society to support people with Alzheimer's disease, Lewy body dementia, frontotemporal dementia and other cognitive diseases while we wait on medical innovation?


What are we doing to support the volunteer friends, neighbors and relatives who are caring for people with dementia?
There's a wide group of stakeholders hard at work on these issues. That includes the public-private Advisory Council on Alzheimer's Research, Care and Services, which was formed as a result of the National Alzheimer's Project Act. The Advisory Council is charged with answering these and other questions, as part of an effort to create a strategy to 'change the trajectory of Alzheimer's disease and related dementias.'
Each year, in a national plan delivered to the federal government, the Advisory Council makes recommendations for expanding, coordinating and condensing programs to improve health outcomes for people with dementia. And a central component of this national plan includes expanding supports for people living with dementia and their family caregivers.
Understanding caregivers
Part of expanding supports is understanding the people who are caregiving for someone with dementia—that's good news for caregivers. Sometimes the challenges of caregiving aren't visible to those without direct involvement in the situation. With the Alzheimer'Association, the National Alliance for Caregiving recently issued a report on dementia caregiving in the U.S., and our findings tell a more complete story of just how much family caregivers are doing, each and every day:
22% of America's nearly 44 million caregivers provide care to someone with Alzheimer's disease or dementia.


58% of dementia caregivers are women. They are on average 54 years old and caring for a relative at the average age of 77.


Most dementia caregivers support a relative (88%), usually a parent (42%), a spouse or partner (12%) or a parent-in-law (11%).


On average, dementia caregivers provide 28 hours of care per week.


67% of dementia caregivers do medical/nursing tasks, like administering injections and tube feedings, and catheter and colostomy care.


Of those who do medical/nursing tasks, 53% feel that they were not prepared to complete the task at hand.


57% of dementia caregivers work full-time, for an average of 34.9 hours weekly.
The bottom line
These statistics make it crystal clear that people who provide unpaid care to someone with dementia need support:
In the workplace


While conducting the tasks of caregiving


In their relationships with the person who has dementia
Using the findings of this and other research, we also developed research recommendations that identify gaps in current knowledge about dementia caregiving that need to be filled to provide better support to families.
But perhaps most promising of all are recent efforts by the National Institutes of Health and the U.S. Department of Health and Human Services, among other national leaders.
Together, they led a national Research Summit on Dementia Care: Building Evidence for Services and Supports in October 2017. This meeting was the first national summit to focus on the care and support needs of people living with dementia today. (You can access the presentations and related materials here.)
It's critical to provide support to unpaid family caregivers like you and to expand the current solutions that we know work. And although we don't have all the answers yet, getting together on research like I've described here can help light the path we need to follow to reach better solutions. It's essential for us to move forward—so you and other caregivers get the help you need soon.
C. Grace Whiting is the Interim CEO and Chief Operating Officer of the National Alliance for Caregiving. Learn more about the Alliance and its work to advance family caregiving through research, innovation and advocacy at caregiving.org.
Get more tips about caregiving!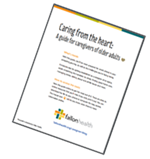 Fallon Health has prepared a downloadable guide with practical information to help you with the challenges of caregiving.
Get the free guide when you subscribe to the Caregiver Connection ►
Add your comment