Helping your loved one find a new provider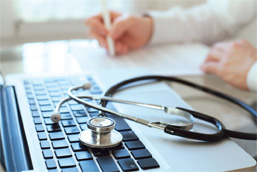 Posted 22 May 2017 by Fallon Health
Choosing a new medical provider—whether a primary care provider (PCP) or a specialist—can be difficult or even intimidating for an older patient. That's especially true for someone who is changing providers after years with a consistent care team.
You can help research providers
As a caregiver, you may be called on to help your loved one make the switch. When meeting new providers, there will be some that appeal to your loved one—and some that don't. Keep in mind, though, that the most important thing is that the provider is respectful of your loved one and takes time to listen. Some might call that "good bedside manner."
Here are some issues to consider as you and your loved one look for a new provider:
Don't assume a provider is going to be a wonderful match. And if it's not a wonderful match, it's okay for your loved one to change to someone else.


Is the office physically accessible and safe for your loved one?


Does staff answer phones promptly? Are they polite in person and on the phone? They should be collaborative and friendly.


Make sure the provider is in your loved one's insurer's provider network.


Check with your loved one's health insurance company to find out what copays or other fees apply.


Interview the potential providers. Ask who would see the patient during a hospitalization—it would likely be a hospitalist team.


Ask how soon your loved one's first appointment can be scheduled.


Find out if same-day appointments would be available in the event that your loved one has a problem that might need immediate attention.


Does the office have an on-site lab if your loved one needs blood drawn or other lab work? Where does your loved one have to go for X-rays or other basic tests? Any time your loved one has to go to another building for treatment or testing—or even to a different office in the same building—the likelihood of a delay increases. Or your loved one may not end up getting the treatment or testing at all.
As an added safeguard, check the Massachusetts Board of Registration in Medicine to confirm credentials. You can see whether the physician's license is valid and check malpractice records.


Get more tips about caregiving!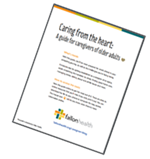 Fallon Health has prepared a downloadable guide with practical information to help you with the challenges of caregiving.
Get the free guide when you subscribe to the Caregiver Connection ►
Add your comment