How to choose the right home care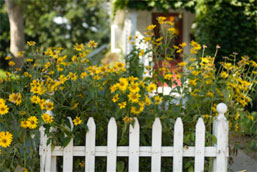 Posted 01 August 2017 by Fallon Health
Taking care of a spouse, relative or friend at home is a demanding role. It's also one that many family caregivers try to manage on their own. 68% of family caregivers don't have home health aides, housekeepers or other paid helpers. One in three has no paid or unpaid help.1
The suggestion to hire professional caregiving help is often met with resistance from the person who needs help. Your loved one may consider it a sign of losing even more independence, feel uncomfortable having personal needs tended by a stranger, or have some other objection, whether they voice it or not.
You—and those you share caregiving responsibilities with—may have complicated reactions to the suggestion as well. You may feel like you should be able to manage caregiving on your own, especially if you already ask family and friends to help. You may worry that hiring someone will upset your loved one. Or that you've let your loved one down.
If the goal is to have your loved one at home for as long as possible, bringing in outside help may be the key. Caregiver burnout is a very real issue. Taking advantage of the home care resources available to your loved one can support your caregiving efforts, help you continue to provide care effectively, and keep your loved one at home.
Types of home care
People often refer to "home care" as a general term, but there are different types of caregiving help available, depending on a person's needs and resources:
Personal care/companionship provided by a homemaker or a home health aide

Helps with bathing and dressing, meal preparation, household tasks and other everyday activities
Includes non-medical care, home health aide services, homemakers or companion care



Private-duty home nursing prescribed by a health care provider

Helps someone with a chronic illness, injury or disability
Includes home-based skilled nursing, long-term nursing care, catastrophic care, tracheostomy or ventilator care



Home health care prescribed and directed by a physician

Helps a patient prevent or recover from an illness, injury or hospitalization
Includes Medicare-certified home health care, visiting nurse services and intermittent skilled care
Choosing a home care agency
Taking the time to choose the home care agency that's right for you is important. The reality is that there are some good ones out there—and some that are not as good. When you're looking for an agency to provide any type of home care for your loved one, don't sign on the dotted line until you take these important steps:
Find out what your loved one's insurance coverage includes. Health insurance plans—including Medicare plans—may require copays or another type of cost-sharing, or have limits on the types and duration of services allowed.


Ask for references from people you know and trust. Word of mouth is the best way to get a good sense of the care and service a home health agency offers. Talk to friends, acquaintances, your loved one's doctor's office or a local senior center.

These are the folks who can give you an insider's view of the quality of care and level of respect your loved one will receive from an agency's personal care attendants and nursing staff. They can also be a good source of information on what it's like to deal with agency's management. Ask them about scheduling, billing and reliability.


Interview the agency. Ask questions similar to those you ask word-of-mouth sources. Also find out if the company and its staff are insured. Would you be able to reach staff and management 24/7? How does the agency screen employees? How are complaints managed? Under what circumstances can you request a different caregiver? Ask if the agency has undergone a quality review and ask if you can see the results.

You can find additional questions to consider on the National Association for Home Care & Hospice website.


Review ratings for the agencies you're considering. You can check out Medicare-certified agencies in your area on the Home Health Compare website. The site includes patient survey results and Medicare ratings for home health agencies that are approved by Medicare and meet specific federal health and safety requirements.

Agencies that accept Medicare and MassHealth must follow federal guidelines. However, in Massachusetts, the state doesn't regulate agencies unless they provide services under MassHealth or another state contract.
Finding the right agency and the right care providers can take some time, but don't be discouraged. It's worth the effort. With extra support in place, you'll be better able to support your loved one's goal of living at home.
1 Caregiving in the U.S. Rep. National Alliance for Caregiving (NAC) and the AARP Public Policy Institute, 4 June 2016. Web. 25 July 2017.
Get more tips about caregiving!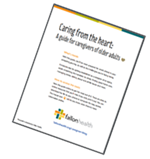 Fallon Health has prepared a downloadable guide with practical information to help you with the challenges of caregiving.
Get the free guide when you subscribe to the Caregiver Connection ►
Add your comment