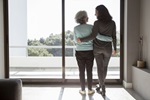 Posted 04 November 2020 by Fallon Health
Even though a cure for dementia remains elusive, Memory Specialist Heather Dobbert always advises talking with a doctor if you think your loved one may be having symptoms. "There's so much to be gained by having a medical evaluation and discovering the specific reason for the symptoms," she says.
Comments (0)
Read more...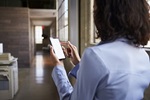 Posted 04 February 2019 by Fallon Health
Caregiving presents different challenges when you're not able to be there in person, for whatever reason, to help your loved one.
Michelle Malkoski, RN, has tips that can make long-distance caregiving a little easier for you—and help you ensure that your loved one gets the right support.
Comments (0)
Read more...