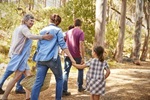 Posted 18 February 2019 by Fallon Health
"There's no way to be ready for some of the things life throws at you," says Margaret Doyle, who was diagnosed with an unusual variant of Alzheimer's disease at age 52. "There's no treatment and no cure. We just have to figure out what we need to do to be prepared and fight it as much as possible."
Comments (0)
Read more...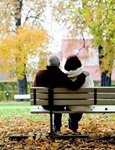 Posted 20 August 2018 by Fallon Health
Frailty and serious illness can involve significant losses over an extended period of time. How can you manage the sadness and grief of seeing someone you love become disabled, suffer or gradually lose function?
Comments (0)
Read more...