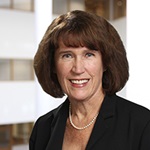 Posted 24 February 2020 by Fallon Health
Kathleen Greer, an expert on employee assistance programs, knows there's no way to be prepared for your "new normal" when you're a caregiver. But what if you had a resource at your fingertips that could provide some emotional support for you—and the information and resources you need to help plan for your loved one's care?
Comments (0)
Read more...
Posted 25 June 2018 by Fallon Health
No one wants to imagine being mentally or physically unable to make health care and financial decisions independently. And many people assume that, even if it did come to pass, an informal caregiving arrangement would be enough to manage the situation.
But in most cases you need more than that. Attorney Frederick M. Misilo Jr., an elder law specialist, recommends you use these 4 documents to plan ahead--and make a dramatic difference for you, for your loved one and for the whole family.
Comments (0)
Read more...